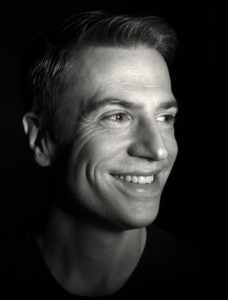 About C.C. Monö
C.C. Monö (Christian Monö) was born in June 1977 in Stockholm, Sweden. Three months later, his parents took their newborn and headed for Tanzania. Chris would eventually spend a total of ten adventurous years in Africa, between 1977 – 1994. It was a time without internet or Facebook, and where long distance calls cost a fortune. As an adult, he also lived a few years in Brussels and Serbia (this time with internet) He continues to travel the world whenever he can, and his international familiarities are quite visible in his writing.

In 2007, mostly out of curiosity, Chris began exploring the world of followership. At the time, it was considered a trivial subject, which only fuelled his interest. During the days, Chris worked as manager at a financial company, but early mornings and late nights he dove into various disciplines, from anthropology and archaeology to psychology and leadership. The more he read, the more critical he became of the traditional perspectives on leadership. He began giving lectures on the subject and one day, while giving a guest lecture at Linköping University, Chris got the idea of The Eagle King's Academy. And that changed everything.
Chris lives in Stockholm with his wonderful wife and two (just as lovely) daughters. In addition to writing, Chris enjoys painting and photography.