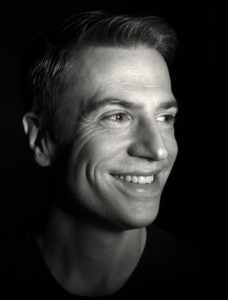 About C.C. Monö
C.C. Monö (Carl Christian Monö) is the author of the Eagle King's Academy Series. He was born in Stockholm, Sweden in June 1977. As the son of two development aid workers, he spent nearly 10 years in Africa between 1977 and 1994). He has also lived in Brussels and Serbia. 

In 2007, mostly out of curiosity, Chris began exploring the world of followership. In 2013 he published a non-fiction book: Beyond the Leadership Myth, in which he presented a different perspective on leadership/followership. Soon thereafter, Chris had the idea for the Eagle King's Academy series while giving a guest lecture at Linköping University. His day job is as a compliance manager at an international financial company.

Chris lives in Stockholm with his wonderful wife and two (just as lovely) daughters. In addition to writing, he enjoys painting and photography.