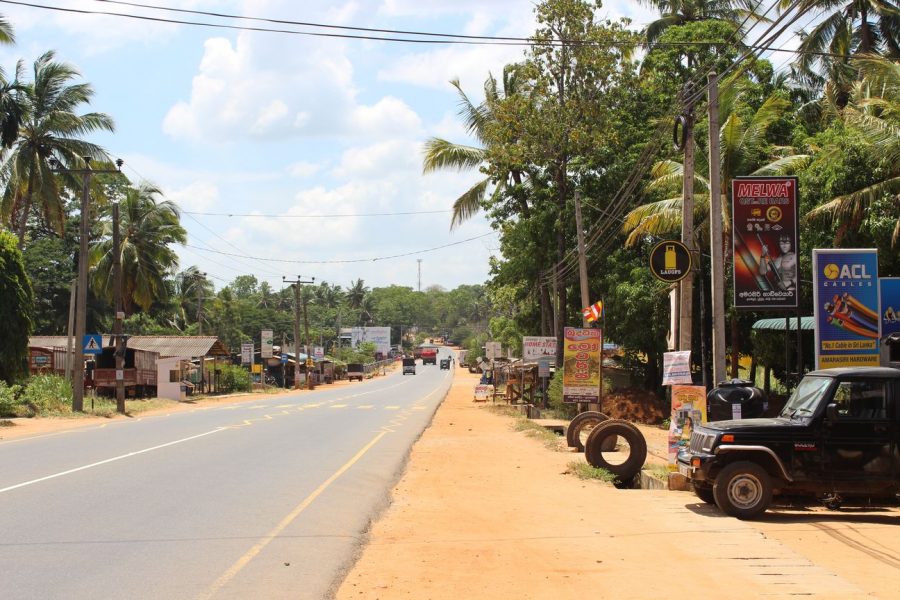 Before I share another event from my recent research/vacation trip to Sri Lanka, I want to thank everyone who took time to vote for The Academy at the Cover War competition last week. With your help, we won! The Academy is now Author Shout's "Book of the Week". What's really exciting is that runner-up, Cassandra Morgan, contacted me after the competition. We were neck-to-neck the entire week. I believe only three votes separated our two books. It could have gone either way, I think. I'm now looking forward to reading her novel: Chartile: Book 1: Prophecy https://www.amazon.com/Cassandra-Morgan/e/B01KKK9618
That said, it's time to return to Sri Lanka.
June 23 2017 – Visit to Pidurangala

Just outside Dambulla there's a rock on top of which lies the remains of an ancient fortress called Sigiriya. It has a remarkable history (and is listed on UNESCOs World Heritage site) which means it attracts a lot of tourists. So we didn't visit Sigirya (or the Lion Rock as some people call it), but chose an alternative rock – Pidurangala Rock. What an experience!  
It took us about 30 minutes to get there by tuk-tuk from our hotel. When we arrived, we seemed to be the only ones there. With the exception of monkeys that is. Heading to a small booth where we were to pay the entrance fee, our driver cleared his throat and pointed at my head. "Hat" he declared. I reached and touched the straw hat resting on my sweaty sculp. "Oh yes," I laughed. "I got it in Vietnam a few years ago. It's very good." The driver shook his head. I could tell he was uncomfortable, and then he spoke so softly I barely heard the man: "No sir, this is a temple. You must remove your hat. You can put it on when you start climbing the rock." Boy did I feel like a schmuck.  
We paid our entrance fee and began our climb. We didn't get far before it felt like we were entering an Indiana Jones movie. There was even this wooden sign, next to a broken ladder, saying "No Entry". I bet Mr Jones would have entered. We didn't of course. Instead we followed a narrow trail that took us up towards the top, passing massive boulders and gnarled trees.
I had to stop ever so often to take a photo or write down some thoughts for book 2. It was quite inspirational to stand there, listening to the sounds of unfamiliar birds, and feeling the heat press against my body while I imagine one of my characters move up the trail.
With the exception of three people heading down, we met no one on our way up. Near the top, we came to a lying Buddha, with inscriptions form 600-700AD. There was also a small pond with fish (and a snake).
From here, the trail became harder to tread. We even had to do some serious climbing to get up on a few boulders. And then all of a sudden, we stood at the top, looking out over the world. It was indeed a stunning view. We could see Sigiriya, with a long line of tourists walking up the stairs towards the top. Below, a carpet of green stretched out over the surroundings. It was great, but in the end, it was the hike up that truly made this a fabulous and very creative visit.